Fast, Safe & Easy to Integrate
Door-System for CNC Machine Tending

The Safedoor SD100 is an innovative and safe solution to enable robotized tending of CNC machines
The SD100 Actuator allows fast and continuous operation of CNC machine doors. 

The intelligent Safedoor Controller monitors the door motion, ensuring smooth and reliable operation.

The built-in safety features support safe human/machine collaboration without the need for safety fencing.
Safedoor SD100 kits are available for both single and double-door machines


Install the system, run a quick configuration cycle and the system is ready to operate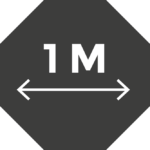 The Safedoor SD100 actuator has a stroke of 1m. If less is required, the controller automatically adjusts the stroke. Single doors up to 1 meter and double doors up to 2 meters can be handled.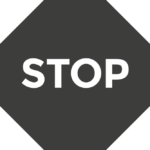 By closely monitoring the actuator, the Safedoor Controller ensures the motion is smooth and undisrupted. The Safedoor Controller will stop the motion when detects unexpected resistance.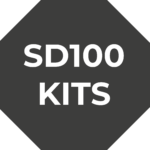 The SD100 kits contain everything you need to enable automatic operation of a CNC machine door. Also, the installation time is estimated to be around one to two hours.
"The SD100 is a flexible product, which allows us to have a single product for several different machines"
Jesper Storm, Head of Sales at Nordelektro A/S
Supported Software Integration
Integration with different collaborative robots is made effortless with the use of our ready made software packages.
These packages come with pre-made software programs, created to effectively utilise the Safedoor system.
The Safedoor URCAP allows easy configuration for Universal Robots cobots. It provides program nodes to open and close the door, as required by the program. The toolbar allows control of the door directly from the teach pendant on an e-series robot.
When using Safedoor with an OMRON TM Collaborative Robot, the Safedoor OMRON Components enable easy and reliable setup and operation. The pre-made Safedoor TMFLOW program nodes allow a fast and simple TMFLOW programming integration between OMRON Cobots and the Safedoor controller.
The Safedoor Fanuc Plugin allows fast integration with Fanuc CRX robots. It contains a custom plugin configuration screen, along with two TP program icons, enabling hasty robot programming. The icons' function is to open and close the door, using correct error handling. The plugin contains a custom error message for handling said errors.