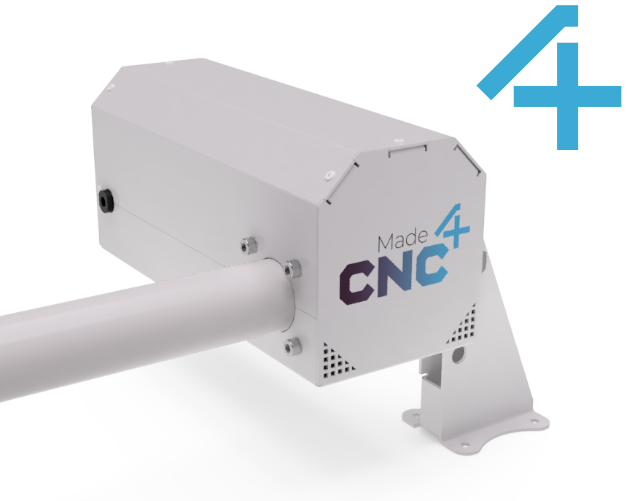 The product is simple. We've done all the searching, thinking and testing. The SD100 contains 1 controller-unit and 1 or 2 actuators depending on your CNC machine has 1 or 2 doors.

Introducing Safedoor SD100
Safedoor is a unique automatic door system, specially designed for robotic tending of CNC machines. The Safedoor system is also an ideal solution for CNC tending without a robot, improving operator ergonomics.
The system contains actuator(s), and a controller which together enables safe, fast and reliable operation of a CNC machine door.
With adjustable travel speed and built-in force monitoring it is capable of safe operation alongside human operators.
Easy installation, programming and risk assessment
Optimized for integration with collaborative robots
Fast and silent operation
Automatic door size adjustment
Force control, optimized for safe and reliable operation
Capable for handing both single- and double door CNC machines
Flexible mounting brackets for easy integration with different CNC machines
Included operator panel allowing manual operation of the door and CNC machine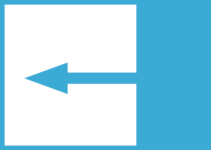 1 x SD100 Actuator
1 x SD100 Controller
1 x Operator panel
Mounting hardware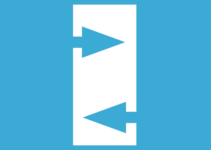 2 x SD100 Actuator
1 x SD100 Controller
1 x Operator panel
Mounting hardware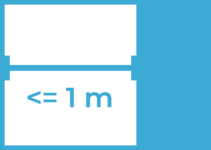 Fits all door-openings up to 1 m
The system automatically adjust the stroke of the actuator to fit the door.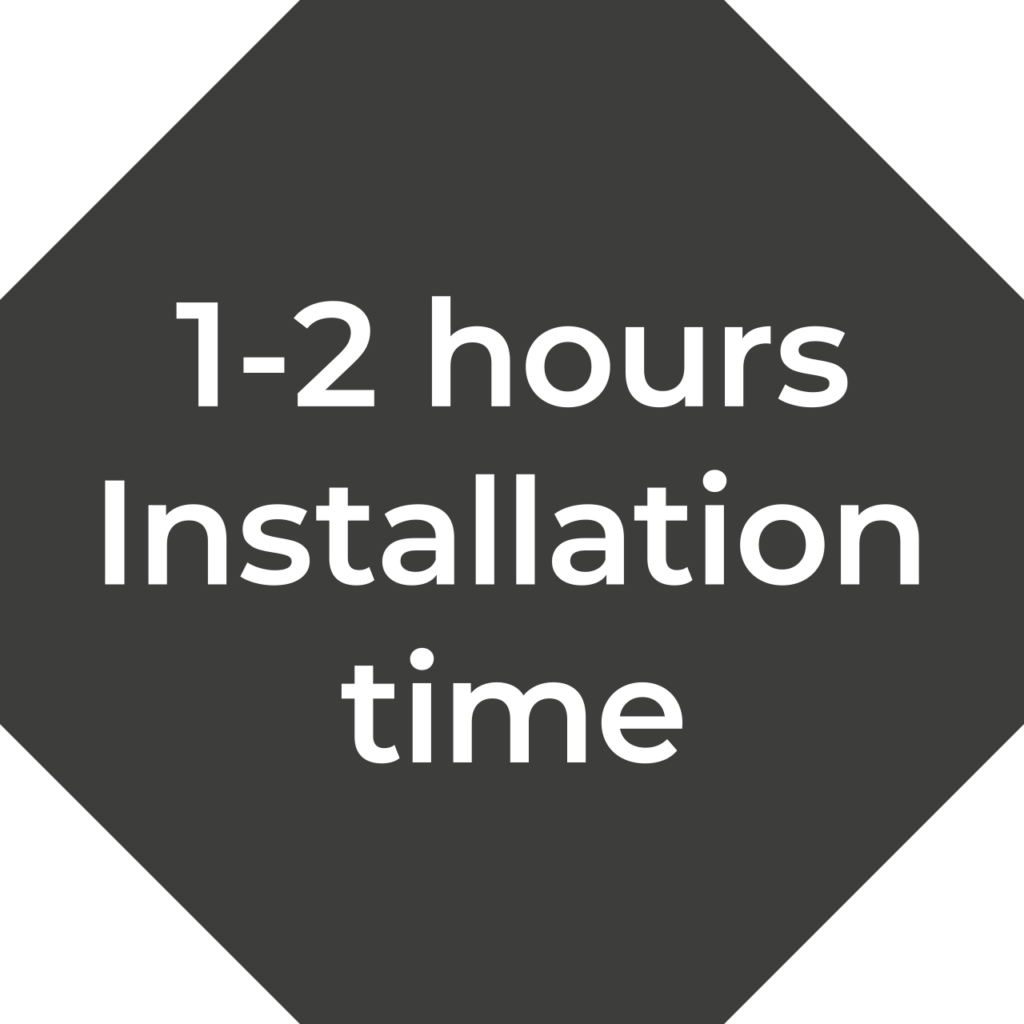 Efficient installation process
Installation can be done quickly with everything included in the kit, adjustable brackets and smart configuration software. This allows the integrator to move on to other parts of the installation, getting production up and running faster.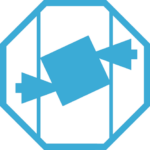 3rd party validated safe-stop function. The stopping force and maximum traversal speed can be adjusted during installation, if required by the safety assessment.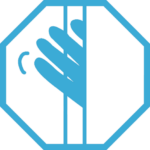 Operator safety is crucial in all robotic applications, collaborative robotics is no exception. The weight and speed of a moving CNC door can pose a significant hazard, if the installation is not carefully plannen. The Safedoor SD100s built-in safety features and adjustable speed settings can help mitigate potential hazards.
Get in touch with a distributor near you today to learn more about how the Safedoor SD100 can help automate your production.
"I can install several doors in a day, as it is very easy to install"
Henrik Jensen, Chief Integrator at Nordelektro A/S
The files below contain further information about the Safedoor. Namely, a quick guide through all of the components and additional material on the mechanical integration and electrical connections. They also contain more details about Safedoor's security features as well as its warranties and certifications.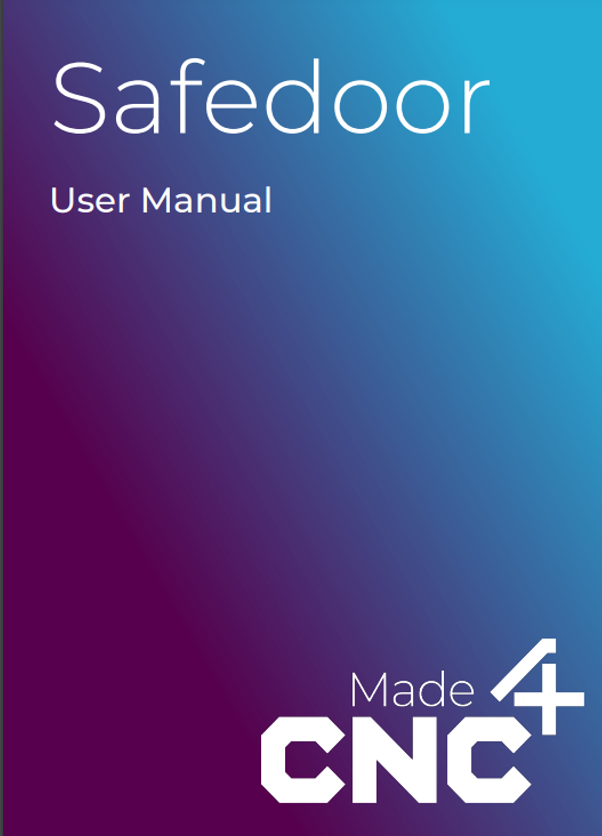 Safedoor SD100 User Manual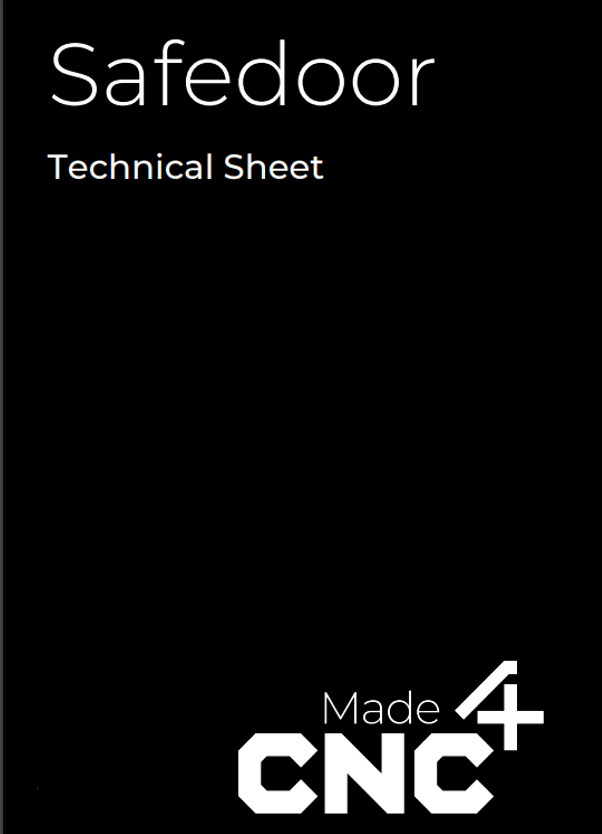 Safedoor SD100 Technical Sheet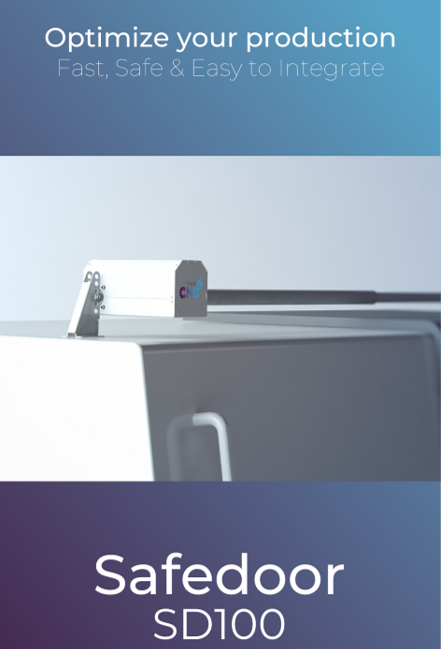 Safedoor SD100 Flyer English
Manual slide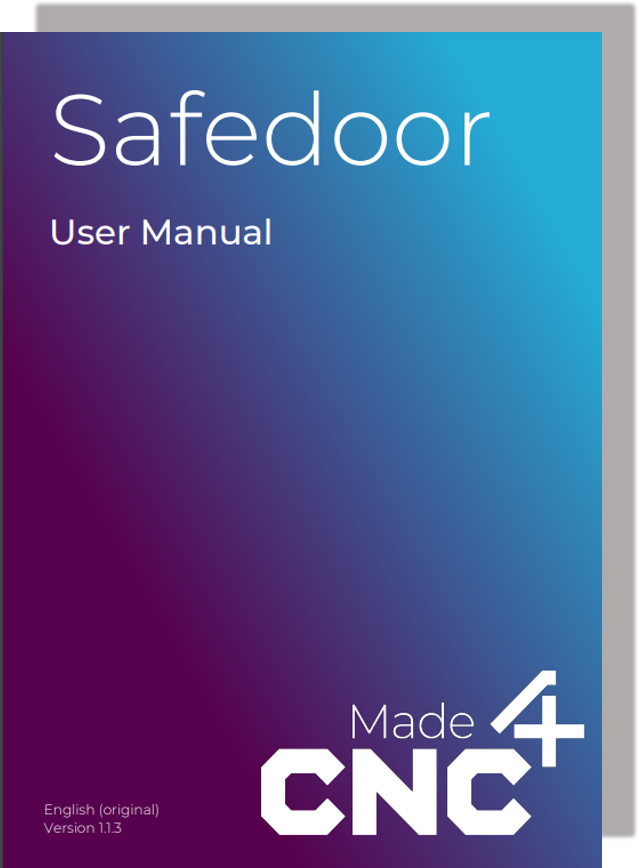 Tech-sheet slide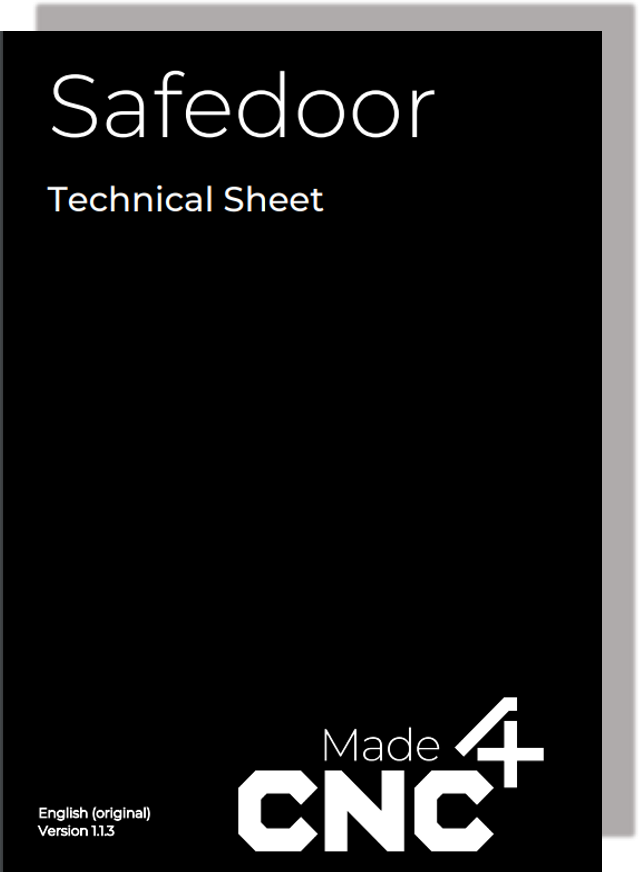 Flyer slide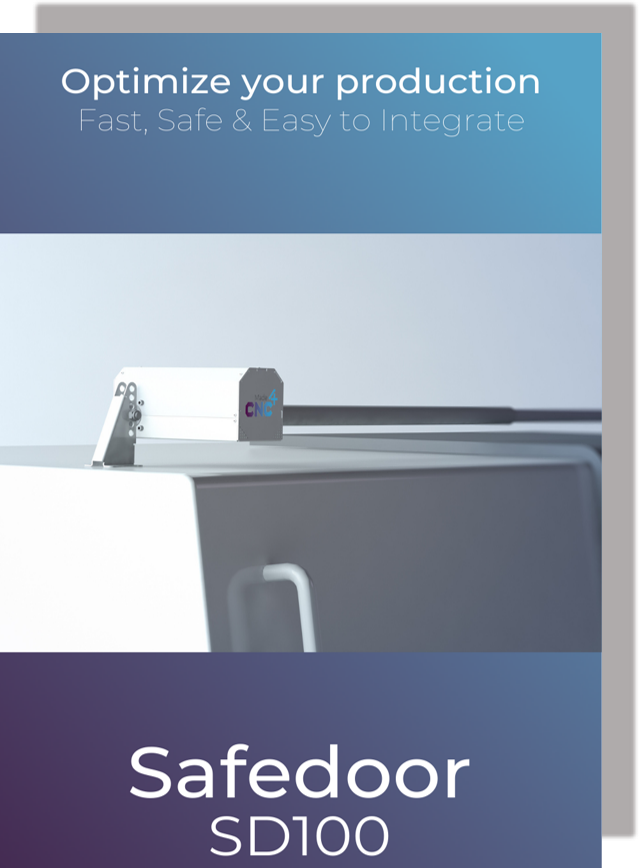 Supported Software Integration
Integration with different collaborative robots is made effortless through our ready-to-use software packages. These packages come with pre-made software programs, created to effectively utilise the Safedoor system.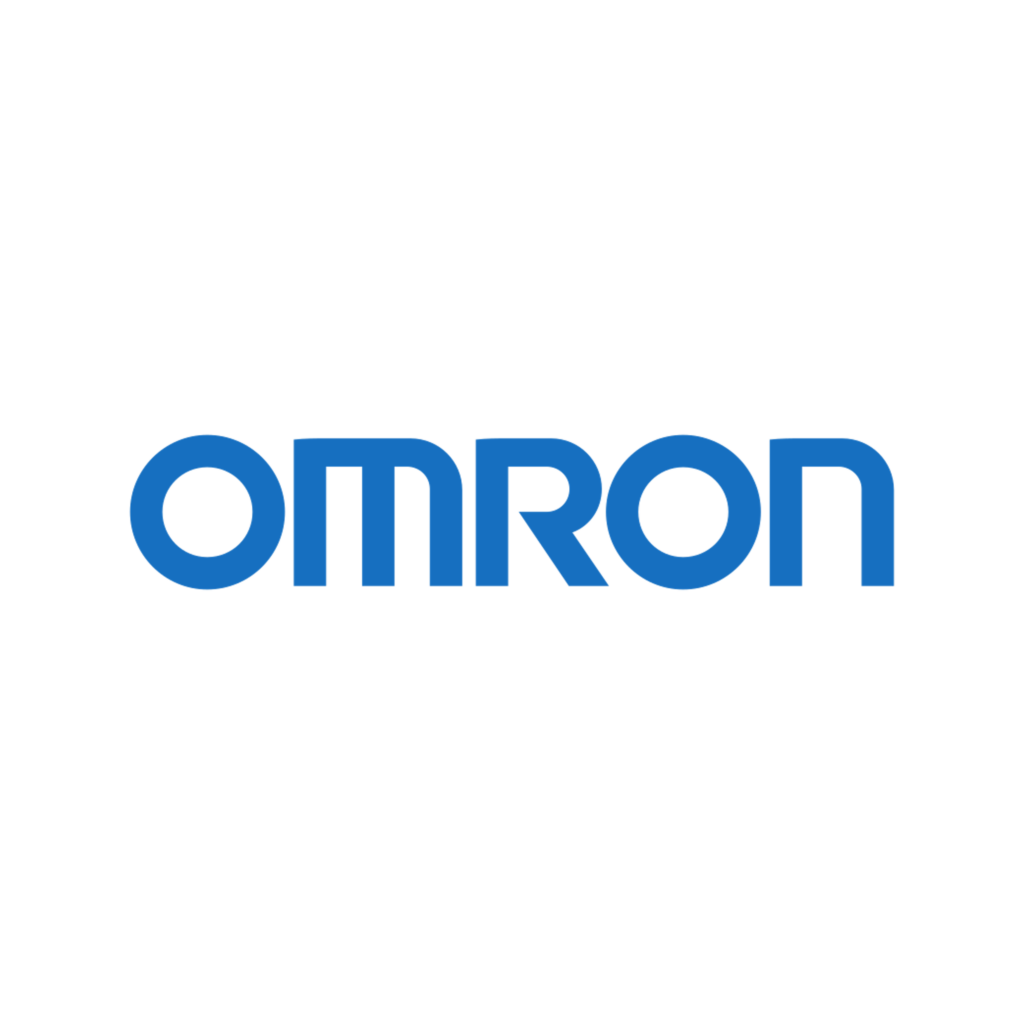 Safedoor OMRON Components
UR slide

Doosan slide

Omron slide

Safedoor Omron Components
Fanuc slide

ABB slide

KUKA Slide